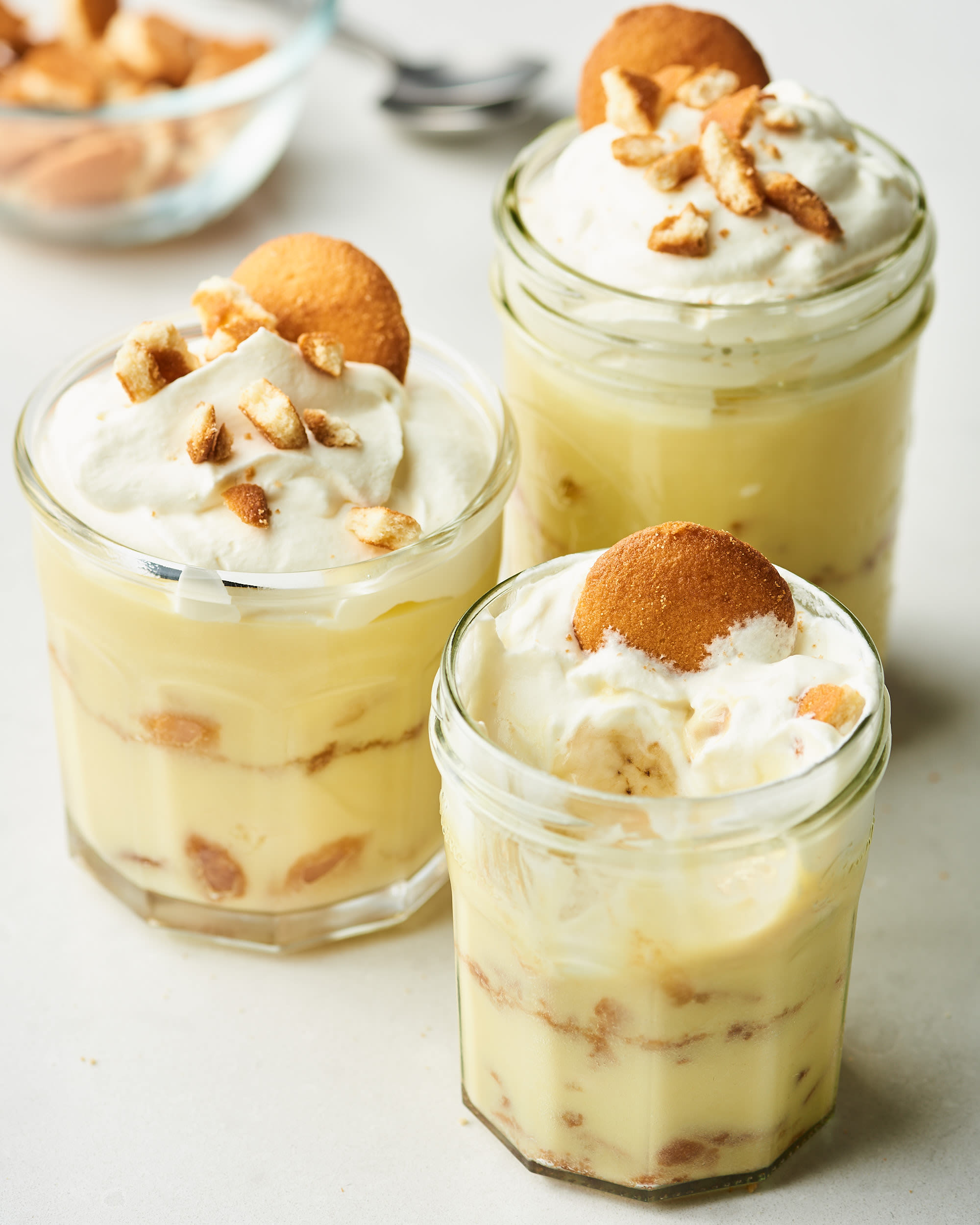 How to Make the Best Banana Pudding Recipe
Ready in 30 minutes, you will definitely love this classic, heirloom recipe!
Preheat the oven to 325º F.
How to Make the Custard for the Pudding:
Combine your flour, sugar, and salt in a large, heavy-bottomed saucepan.


Lightly beat your egg yolks and whisk to combine with milk in a large bowl or even use a large liquid measuring cup, such as a 4-cup.


Whisk your egg yolk mixture into your dry ingredients in the saucepan set over medium to low heat. Stir constantly until the custard is thickened, remove from the heat and stir in your vanilla extract.
How to Assemble Banana Pudding:
Arrange vanilla wafers on the bottom of a 2-quart dish, such as an oven-safe glass bowl or dish.


Slice bananas and place on top of the vanilla wafer layer.


Pour 1/3 of the pudding over the wafers and bananas.


Repeat layering process, ending with a layer of wafers.
How to Make the Meringue Topping:
Use very clean beaters and bowl that have been refrigerated for a few moments. Then, whip the egg whites with your electric mixer at very high speed.


Once the egg whites begin to foam, add the cream of tartar and then gradually add the sugar one tablespoon at a time. Continue to whip the egg whites until all of the sugar has dissolved and stiff peaks have formed, then incorporate the vanilla extract.


Spread the meringue over the top of the pudding, taking care to completely spread to the inner edge of the dish to completely cover the pudding.


Bake for 25 minutes until the meringue has lightly browned. Remove from the oven and serve.